Featuring: Navguard & Navwatch
Security Alert Systems Commercial Division is the Northern California Authorized and Licensed Distributor and Installer of the NAVGUARD Laundry Protection and Automation Control Systems.
NAVGUARD technology allows you the luxury of going to your laundrymat when you want. Now you don't have to be there at 6am to let your customers in or at 10pm to lock the doors at closing. With NAVGUARD--open and close is done for you automatically. The doors unlock for business at a preset hour you deternine and then automatically lock at the time you set your business to close for the day. Leaving those morning and evening hours free for you to spend them any way you want.
NAVWATCH technology allows you the ability to remotely watch on your PC any activity going on at your laundrymat from the convenience of your own home--or anywhere you may have internet access. With NAVWATCH's mulitiple ceiling cameras, you can view any section of your laundrymat--and better yet--the DVR records the entire day of each camera. With an 80 Gig hard drive you can store more than a weeks activity. You also have have ability to review any time duration of that week while your DVR keeps on recording. And you can burn copies on a CD and even email segments of any incidents that may occur.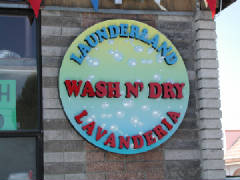 Laundry Protection and Automation Control
NAVWATCH EE904DVS
Digital Video surveillance System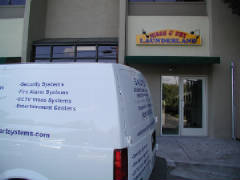 Security, Automation, Video surveillance
eTimer EE678T
Multi-function Control Timer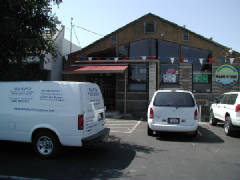 Enter content here
Enter content here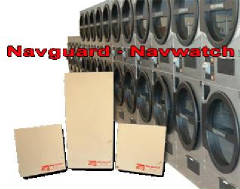 NAVGUARD EE777SA
Laundry Protection and Automation Control

FUNCTIONS & FEATURES:
No phone line needed, prevent phone line cutting
Fast transmission through a cellular network
False alarm reduction with DVC process ---
eFar
Technology
Panguard/EE168S --- additional backup protection against vandalism
Code-free, keyfob operation
24 hours protection with auto arming to prevent human error for the Change and the Card machine
Automatic operation to reduce operation cost
Automation Energy Saving
NAVWATCH EE904DVS
Digital Video surveillance System
FUNCTIONS & FEATURES:
4-channel high resolution digital recording
With remote view software, watch as many as laundries you managed, anywhere, anytime
Flexible Recording Schedule
High end digital encryption to prevent unauthorized access
Up to 30 days event histroy stored
eNAVGUARD EE777SAV
Security, Automation, Video surveillance
FUNCTIONS & FEATURES:
An efficient integrated system ---- Included everything a coin laundry needs into one package
Complete security protection for entire laundry facility and the Change and the Card machines
Unique intelligent detection control to open / close facility, also arm / disarm the systems
High performance with state-of-the-art digital video control system
Entire system power backup
Multiple surveillance cameras integrated with security system
Automation Energy Saving
eTimer EE678T
Multi-function Control Timer
FUNCTIONS & FEATURES:
Compatible and upgradeable with all EE Navguard System
Large size LCD displayer
18 events programmable
9 Holidays setting pre-programmable
Daily saving time auto selectable
Manual / PC programming selectable
Built-in backup battery to prevent power outage lost memory